July 4, 1949 - January 4, 2022
David A. Quimby, 72 of Walpole, NH, died Tuesday, January 4, 2022, at the Cheshire Medical Center, Keene, NH. He was born on July 4, 1949 in Bath, ME, the son of Everett and Lucille (Glidden) Quimby. He was a graduate of Morse High School in Bath, ME, and later earned an AS in Business Management from the Portland campus of the University of Maine where he was on the Dean's List and a member of Tau Epsilon Phi fraternity. He engaged in further business studies at the University of New Hampshire. David's early career was spent in sales management positions in the textile and craft industry including employment with the Singer Company, So-Fro and House of Fabrics culminating with his appointment as one of four national sales managers for House of Fabrics. In 1986, David began a twenty year career as Vice President of Sales for Mary Meyer Corporation in Townshend, VT. After leaving Mary Meyer in 2006, he established a consulting firm that provided sales and marketing services to manufacturers in the gift and toy industry. For the last ten years, he has been a realtor working for Galloway Real Estate in Walpole, NH.
David is survived by his wife of 26 years, Linda (Potter) Quimby; two sons, Craig and his wife, Jennifer of Rancho Cordova, CA, and Timothy Quimby of Walpole; two sisters, Susan M. McCusker ,and her husband, Thomas of Woolrich, ME; and Mary Quimby and her fiancé, Thomas Holden of Gorham, ME; one brother, William Quimby, and his fiancé, Janet Grondin of Brunswick, ME, his former wife, Kathleen Holt; his beloved nieces and nephews Andrew, Matthew, Michael, Amanda, Caitlyn, Dylan, Zachary and Lauren; and extended family; and friends with whom he shared his boundless and continuous love and support.
David was a former member of many gift, toy and home trade associations and is a current member of the Monadnock Board of Realtors.
A celebration of his life will occur this summer and will be announced at a later date.
In lieu of flowers, donations in David's memory may be made to Walpole Fire/EMS, PO Box 162, Walpole, NH.
To share memories and condolences with David's family, please visit fentonandhennessey.com.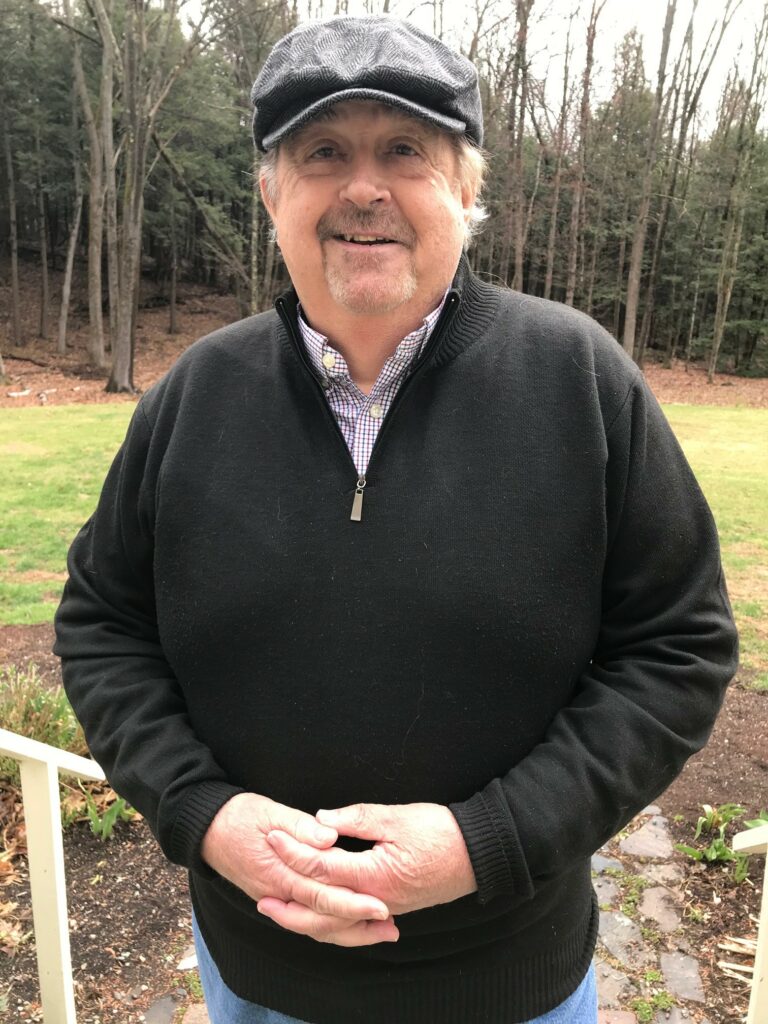 Share a Memory to See it Appear here on the "Memory Wall."
Paul A BREAULT
posted January 8, 2022
David Quimby was my best friend over 50 years. I met him at camelot appts when he needed to use my phone and that turned into a lifetime friendship.
He was a generous,caring,loyal,and loving soul to all who met him. His life was a ride to say the least. My condolences to Linda,Kathy,Craig,Tim and his extended family and friends. May he rest in peace in the hands of God.
Paul Breault
Joel Slutsky
posted January 8, 2022
David was a good friend. He had a great sense of humor and compassion for others. He will greatly missed.
Tara Moynihan Rubino
posted January 9, 2022
David was a dear friend and my work Dad. I will be forever grateful for all he did for me. He was one of the best men I know. He always put his family and friends first and took unbelievable care of them. I will always cherish our many gift show trips together… and for him saving me with is infamous OK DQ! Rest In Peace my friend… love you xoxo Tara…
Mallen Family
posted January 10, 2022
Dear Linda and Family,
So sorry to hear about this difficult loss. We are thinking of you and sending warmest embraces.
May David Rest in Peace.
Scott and Jody Mallen & Family
Wayne Quimby
posted January 10, 2022
Dear Linda, I was so shocked and devastated when I received your call last Thursday, informing me of David's death. I'm so sorry for your loss. I was on the phone with David only a week ago, making plans for the two of you to come to Scarborough and stay with Nancy and I for a weekend this month.
David and I have known each other since we met in college 54 years ago. We became best of friends and fraternity brothers. David and I always shared a passion for cars. I can remember selling him at least four of my cars over the years, including the Volvo that you (Linda) drives today.. He always said I got the better of him on the deals, but that was David. All of our conversations and encounters were full of laughter and story telling about the past, most of which shouldn't and won't be repeated. David would tell others that we had the same father (to prove were related), I think it was suppose to be a wild and crazy pilot from the Brunswick Naval Air Station. If that were true, it would explain how David lived and loved life!
I'm going to miss him for the rest of my life.
Melodie Provost
posted January 11, 2022
I remember Dave from our classes at USM. Sadly, I've lost touch with the others – all 97 of them. But I have fond memories of Dave. Sending along condolences to his wife, family and friends.
Jim Pammer
posted January 11, 2022
Linda, I'm so sorry to hear this news. My sincere condolences to you and your family.
Regards
Jim
Robin Sanctuary
posted January 15, 2022
I met David as a REALTOR friend, but he became one of my good friends. I looked forward to our conversations at Spencers. He was alway a great guy to run ideas by. David was always such a gentleman. He will missed a lot!
DATE:
TIME:
WHERE
: Fenton and Hennessey
see map
ADDRESS: 55 Westminster St, Bellows Falls, VT 05101
DATE:
TIME:
WHERE
: Fenton and Hennessey
see map
ADDRESS: 55 Westminster St, Bellows Falls, VT 05101
The family has chosen these types of ways to show your support. You are also welcome to leave a message on the memory wall.
Share a Memory
Share a story, tribute, message or photo to the memory wall